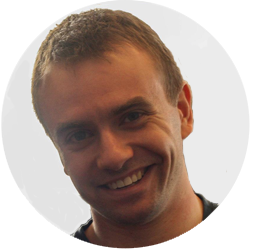 Hi, I'm Marc, a Narrative Technical Designer at Ready at Dawn in southern California. Prior to joining the RAD team, I worked as a professional game developer at Studio Wildcard and Human Head Studios, and earned a master's degree at the Guildhall at SMU, where I specialized in Level Design.
My journey to becoming a creative professional has been full of twists and turns, but it's never failed to be interesting. I've been a collegiate athlete, a YouTuber, a voice actor, a writer and a nomad throughout it all – having lived on the East Coast, the West Coast, the North and the South. Every step of the way, I've tried to create engaging works of fiction, and video games have always appealed to me as a medium. Only in games can the audience truly participate in the story, and it is my professional goal to help take narrative agency in games to the next level.
I hope that you will follow me on that journey, as I continue to grow both personally and professionally, and that you enjoy the stories I tell along the way. Thanks for stopping by, and have a great day!
Phone: (952) 270 – 7829 · Email: marc.soskin@yahoo.com · Skype: marc.soskin